Cameron Veterinary Services provides high-quality veterinary care for to both large and small animals.
Our East Gawler small animal veterinary clinic offers a full range of healthcare services for your dog or cat. All of our appointments are 30 minutes long which allows us to provide the best quality, individualised care for your pet.
From annual health check-ups and vaccinations to dentistry, desexing and surgery, we can provide complete veterinary care for your cat or dog.
We offer a full range of high-quality veterinary services for your pleasure or performance horse, including dentistry, health checks, surgery, reproduction services and more.
Our highly experienced vets do regular runs across the Adelaide Hills and greater Adelaide region with our fully mobile and portable systems. This includes a portable crush for performing routine equine dental and reproduction services at your own property.
We also provide our personalised veterinary services for production and hobby farm animals. Our production services include pregnancy testing, calving assistance, herd health disease investigations and individual animal health assessments. Our full range of veterinary care services also extends to hobby farm vets, including goats, alpacas, sheep, and pet cows. This includes health checks, disease diagnostics and surgical services such as castrations and de-horning/dis-budding.


Our clinic is conveniently located in the newly constructed Springwood Place shopping precinct in East Gawler, with plenty of parking available right outside the clinic.


Building our veterinary practice from the ground up (literally!) has allowed us to create a clinic that is designed exactly the way we want it to be. With 3 consult rooms, large treatment area and operating theatre, the clinic is fully equipped with an in-house laboratory, the latest in diagnostic imaging technology and an onsite pharmacy.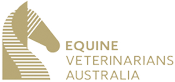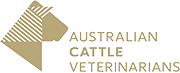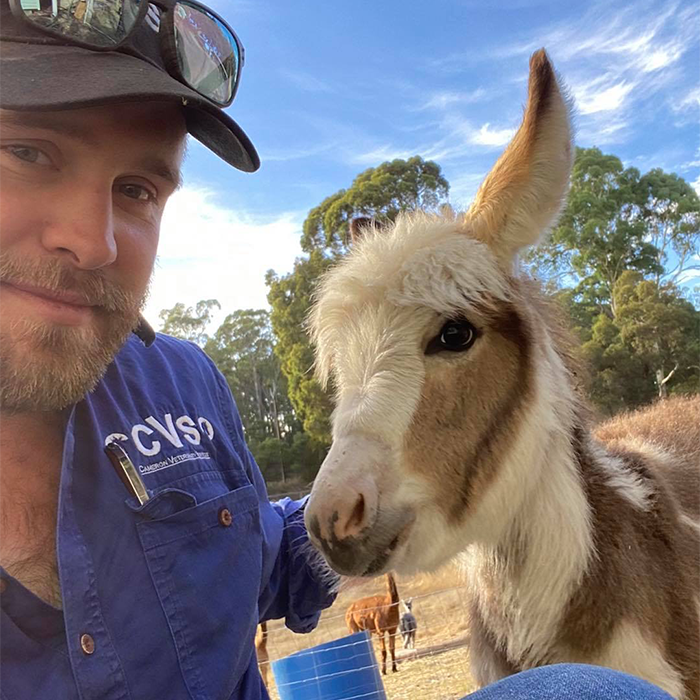 Dr. Lachie Cameron
Veterinarian / Practice Owner
DVM B Sc. (Vet Bioscience)
Dr Lachie studied at the University of Adelaide, Roseworthy Campus and completed his Doctor of Veterinary Medicine in 2016 before going to work in the sunshine state of Qld. It was here that Dr Lachie gained a wealth of experience in a wide variety of veterinary skills, particularly in equine medicine and thoroughbred racing work. Dr Lachie then returned home to South Australia to work in the beautiful Adelaide Hills region, before decided to branch out on his own and focus on his passions (being purely large animal work, with a strong interest in equine dentistry).
Dr Lachie's passions in veterinary medicine lie in equine dentistry, equine and bovine reproduction and equine endurance medicine. However, he has the skills to see almost all production animal and equine based problems that you may have. Whilst aiming to provide a high quality, personalised veterinary care to your beloved pet, performance athlete or production based system. In his spare time Dr Lachie enjoys riding one of his off the track thoroughbreds, and pretending like he knows what he is doing. Or spending time with one of his three dogs, or beautiful fiancee.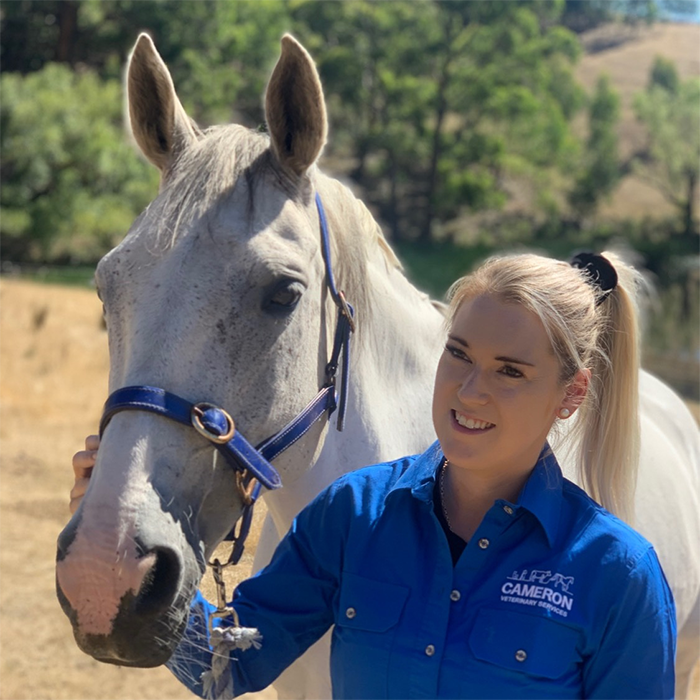 Dr. Brittany Hallett
Associate Veterinarian
DVM B Sc. (Vet Bioscience)
Dr Brittany completed her veterinary studies at the University of Adelaide finishing her Doctor of Veterinary Medicine in 2020. Following this she moved to the central highlands of Victoria working in a truely mixed practice treating all species from dogs and cats to horses, cattle and small ruminants. Here she gained a special interest in equine dentistry and a broad range of skills across all species.
Early this year she has returned home to South Australia to focus on her passion of working with large animals particularly equine work. Dr Brittany's passions lie in equine dentistry, equine performance and small ruminant medicine. Dr Brittany aims to provide the highest quality of care with attention to detail to help you achieve your performance goals or achieve optimum health for your beloved companion. In her spare time you will find Dr Brittany riding her dressage horses or hiking with her German shepherd Freddie.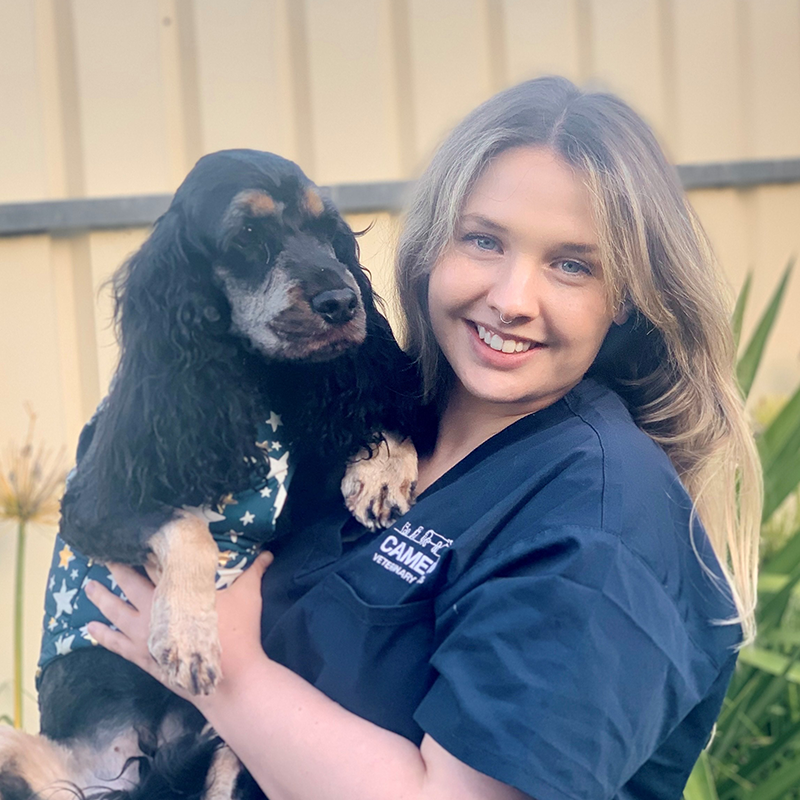 Dr Bec Young
Veterinarian
DVM (Hons)
A proud South Australian, Dr Bec grew up in the picturesque town of Clare Valley. After completing her veterinary studies at the University of Queensland, she moved back to her home state to be closer to family. As a new graduate, she took on a position at a busy small animal clinic in the rural coastal area of Yorke Peninsula. It was here she spent three years developing her skills in small animal medicine, surgery, and preventative care.
From here, Dr Bec moved on to a more metropolitan area in Adelaide. She spent the next couple of years working at a high-paced small animal general practice and emergency clinic, and continued to advance her skills in internal medicine, diagnostic imaging, and emergency care.
Dr Bec spends her spare time with her friends and young family, exploring wine regions, drawing, and painting. She lives with her partner, baby daughter, and fur-babies Harper (a Cocker Spaniel) and Bowie (a Ragdoll cat). So, life is pretty busy, but she wouldn't have it any other way!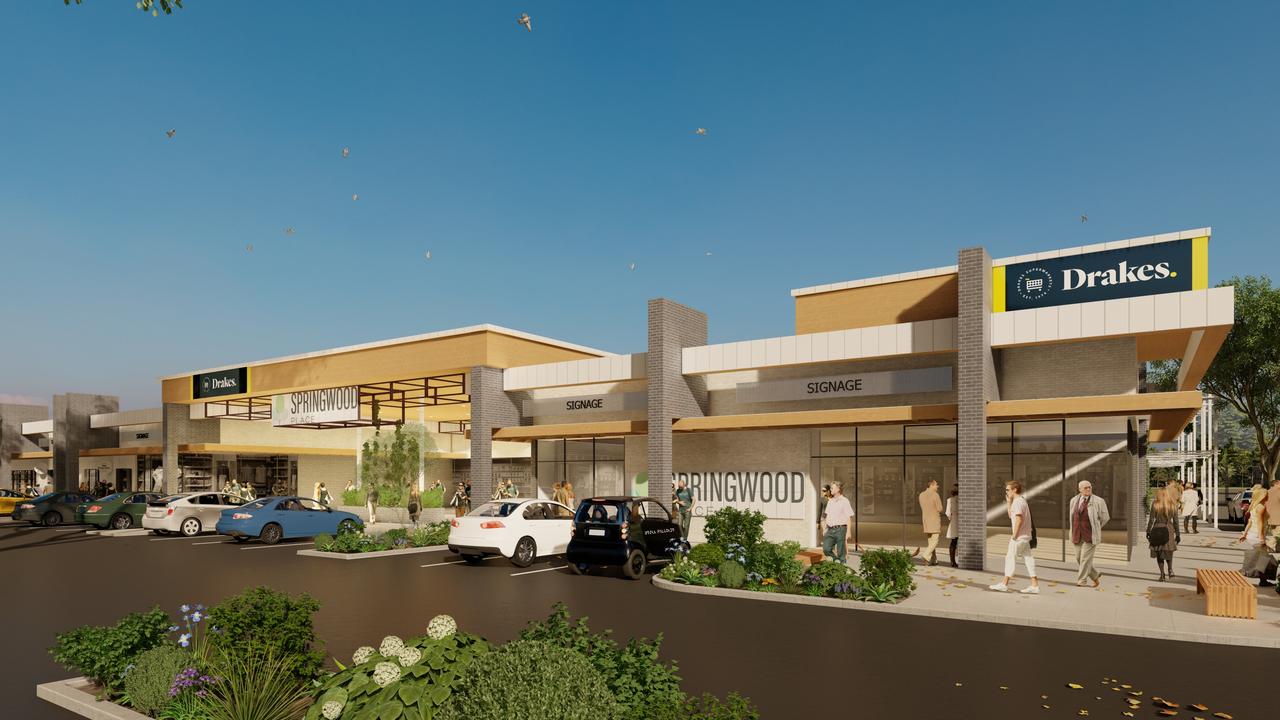 Springwood Place Shopping Centre
4 Mullamar Way,
Gawler East, SA 5118
OPENING HOURS
Monday - Wednesday: 8AM - 5PM
Thursday: 8AM - 7PM
Friday: 8AM - 5PM
Saturday: 8AM - 1PM