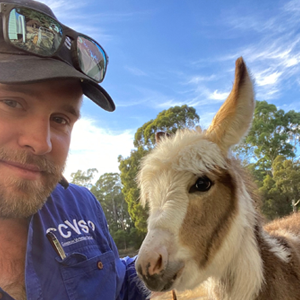 Dr. Lachie Cameron
Veterinarian / Practice Owner DVM B Sc. (Vet Bioscience)
Dr Lachie studied at the University of Adelaide, Roseworthy Campus and completed his Doctor of Veterinary Medicine in 2016 before going to work in the sunshine state of Qld. It was here that Dr Lachie gained a wealth of experience in a wide variety of veterinary skills, particularly in equine medicine and thoroughbred racing work. Dr Lachie then returned home to South Australia to work in the beautiful Adelaide Hills region, before decided to branch out on his own and focus on his passions (being purely large animal work, with a strong interest in equine dentistry).
Dr Lachie's passions in veterinary medicine lie in equine dentistry, equine and bovine reproduction and equine endurance medicine. However, he has the skills to see almost all production animal and equine based problems that you may have. Whilst aiming to provide a high quality, personalised veterinary care to your beloved pet, performance athlete or production based system. In his spare time Dr Lachie enjoys riding one of his off the track thoroughbreds, and pretending like he knows what he is doing. Or spending time with one of his three dogs, or beautiful fiancee.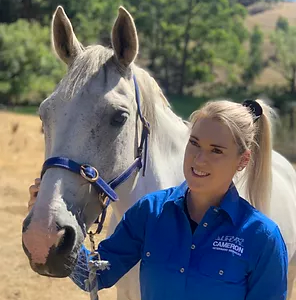 Dr. Brittany Hallett
Associate Veterinarian DVM B Sc. (Vet Bioscience)
Dr Brittany completed her veterinary studies at the University of Adelaide finishing her Doctor of Veterinary Medicine in 2020. Following this she moved to the central highlands of Victoria working in a truely mixed practice treating all species from dogs and cats to horses, cattle and small ruminants. Here she gained a special interest in equine dentistry and a broad range of skills across all species.
Early this year she has returned home to South Australia to focus on her passion of working with large animals particularly equine work. Dr Brittany's passions lie in equine dentistry, equine performance and small ruminant medicine. Dr Brittany aims to provide the highest quality of care with attention to detail to help you achieve your performance goals or achieve optimum health for your beloved companion. In her spare time you will find Dr Brittany riding her dressage horses or hiking with her German shepherd Freddie.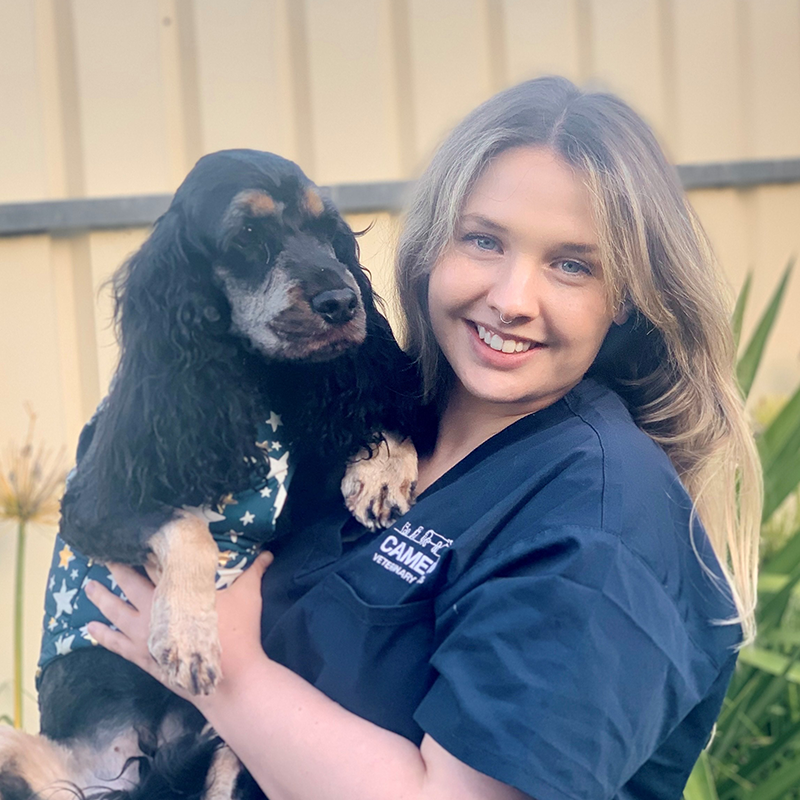 Dr. Bec Young
Veterinarian DVM (Hons)
A proud South Australian, Dr Bec grew up in the picturesque town of Clare Valley. After completing her veterinary studies at the University of Queensland, she moved back to her home state to be closer to family. As a new graduate, she took on a position at a busy small animal clinic in the rural coastal area of Yorke Peninsula. It was here she spent three years developing her skills in small animal medicine, surgery, and preventative care.
From here, Dr Bec moved on to a more metropolitan area in Adelaide. She spent the next couple of years working at a high-paced small animal general practice and emergency clinic, and continued to advance her skills in internal medicine, diagnostic imaging, and emergency care.
Dr Bec spends her spare time with her friends and young family, exploring wine regions, drawing, and painting. She lives with her partner, baby daughter, and fur-babies Harper (a Cocker Spaniel) and Bowie (a Ragdoll cat). So, life is pretty busy, but she wouldn't have it any other way!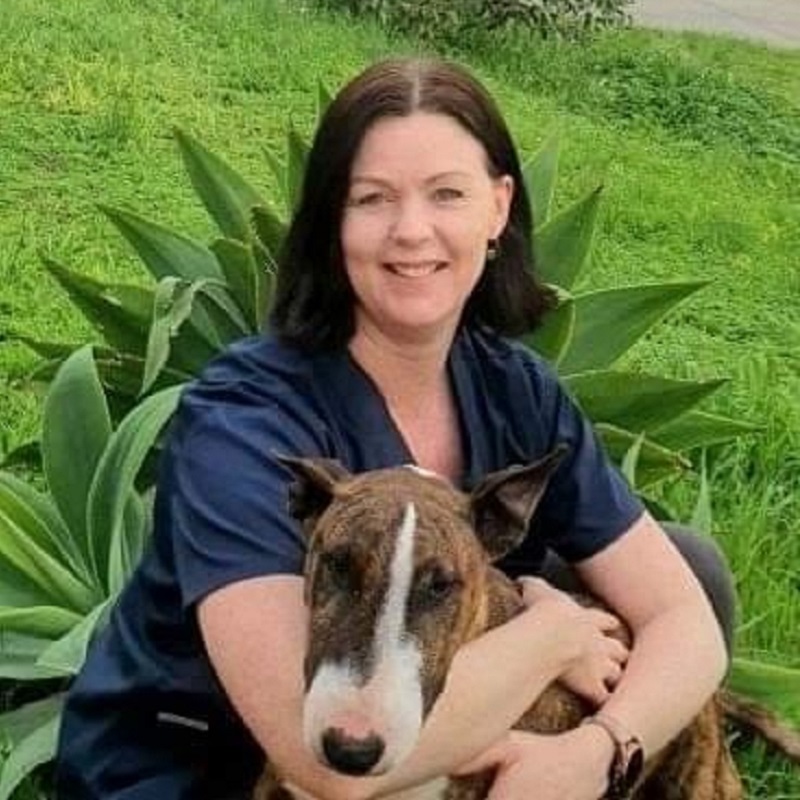 Leanne
Nurse
Leanne is our Head Veterinary Nurse and has worked in the Veterinary industry for over 25years. She has extensive experience working in both general small animal general practice and emergency care and has also spent some time teaching Vet Nurses through TAFE.
She loves the veterinary care industry and all the surprises that come with it from working within a team. She really enjoys getting to know her clients and being part of their pets' family life - she believes it is a privilege!
Leanne has a busy personal life with 5 children, and lots of kids' sports. She enjoys spending time with her family, hubby and Miniature Bull Terrier on the weekends, and getting away as often as possible, including Camping and 4WDing.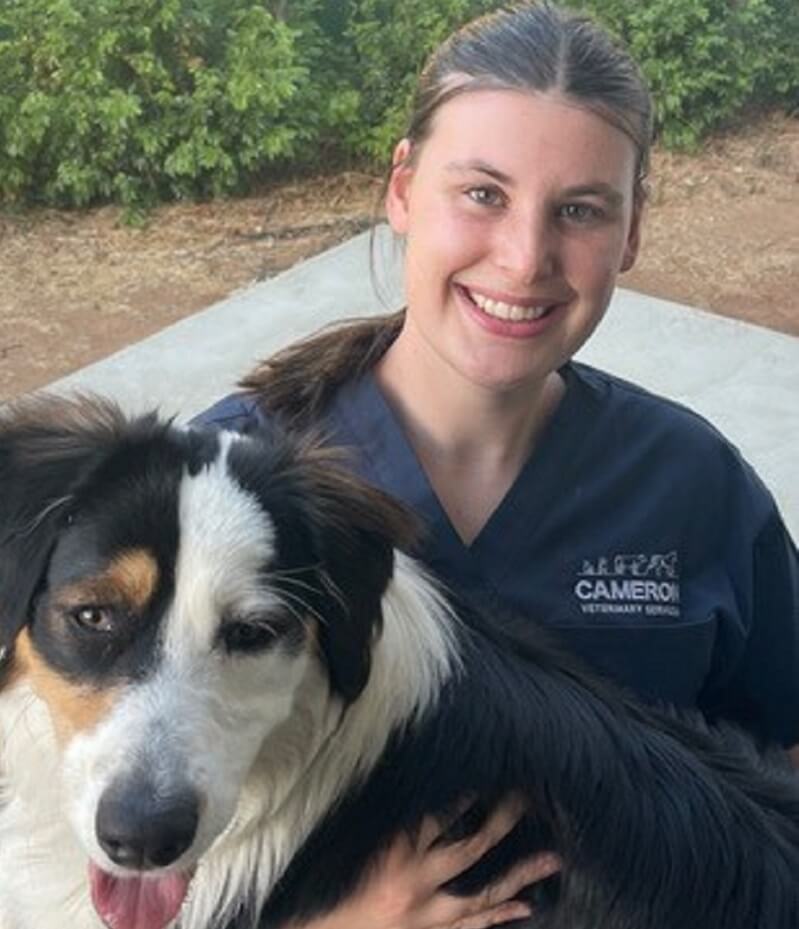 Sahara
Nurse
Growing up in the Adelaide Hills Sahara was always surrounded by animals and knew from a young age that she wanted to pursue a future career working with animals.

After starting her veterinary studies at Roseworthy Campus in 2020, Sahara wanted to gain some experience in the field, which led to her part-time job in a fast paced emergency practice.

Since joining Cameron Veterinary Services in 2022 Sahara has enjoyed being part of a dedicated and passionate team. She has a soft spot for Australian shepherds, with an 8-month-old black tri named Macy but loves being able to provide the highest quality of care to all animals that walk through our doors.

In her spare time, Sahara loves to go camping with her puppy and spending time at her shack on the river.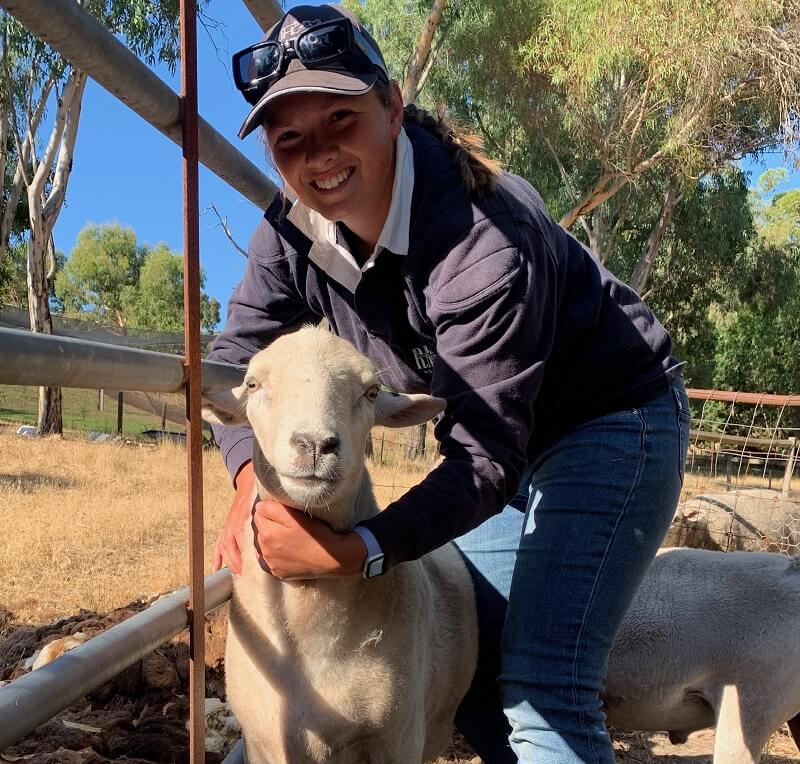 Emma
Nurse
Emma was born and bred in the Adelaide Hills and currently resides on a sheep and cattle property in Mount Crawford with her partner. She always had a passion for animals growing up and knew that she wanted a career working with them. She spent her younger years helping her grandparents on their sheep farm which cultivated her interest in farming and animals.
After graduating high school Emma completed a diploma of Animal technology however moved toward her other passion, cake decorating where she worked at a bakery in the Barossa Valley for a number of years. Following this Emma decided to move back into the animal industry and joined us at the Cameron Veterinary Services in late 2022 as our large animal nurse.
In her spare time she enjoys working on the farm, fishing, gardening and playing with her two dogs Shadow and Molly.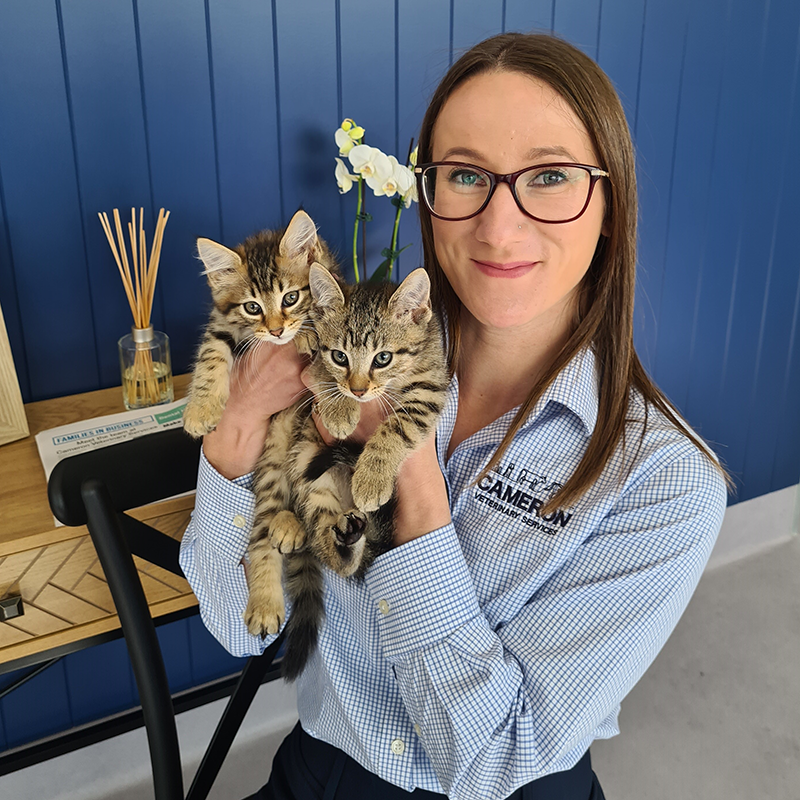 Mel Hanson
Receptionist
Mel's love for animals started with her 14th birthday present – a horse called JD – which then led to a high school job working as a stable hand for a racing stable. After high school she began a "temporary job" as a dental assistant that was meant to be a six-month maternity leave contract and ended up being a nine-year career.
Mel's caring nature makes her a perfect fit as one of our receptionists at Cameron Veterinary Services. She loves to assist and support people with the health of their pet and makes sure your pets feel at ease when they come into the clinic with lots of cuddles and treats.
Her soft spot for animals continues at home, with her pets including a German Shepherd, two kittens and two horses.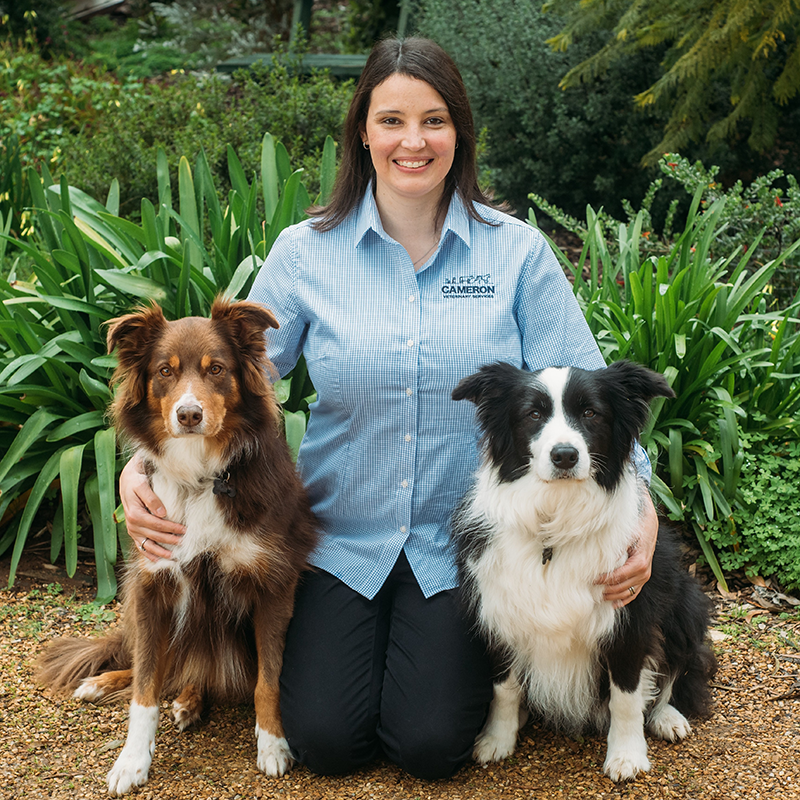 Nikki Mendes
Receptionist
Growing up in the Tea Tree Gully area, Nikki's first job at a Big W photo lab led her to photography roles in the Perisher snowfields and Whistler in Canada. It is in Canada where she met her husband before moving home to Adelaide.
While in Canada, Nikki fostered animals for the local shelter, driving a career change to working with animals. Once back home, she started managing a small, independent pet store, where she has worked for the past eight years.
She is also kept busy at home, with three young daughters, plus a Border Collie called Loki, a Kelpie x Border Collie called Zeppelin, 2 Eclectus Parrots called Eddie and Sharni and a large tropical fish tank!
Nikki loves meeting new people and their pets and is excited to be part of the foundation staff for our small animal clinic.