Even if your pet seems perfectly healthy, it's still important to book in that annual health check with your vet. Dogs and cats age much quicker than us humans, so regular check-ups are the best way to make sure your pet is in top shape – as well as detect the beginnings of any health issues that could become serious if left untreated.
At the Cameron Veterinary Services our clinical consultations are 30 minutes long. This gives us the time we need to fully examine and discuss what your pet really needs, address any concerns or questions you may have, and talk through any recommendations to help you care for your pet.
What happens during an annual health check appointment?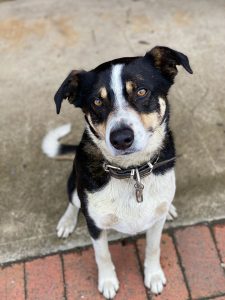 During the check-up, your vet will undertake a thorough physical examination. They will check your pet's eyes and ears, take their temperature, and listen to their heart and lungs. They will also feel for any abnormalities in the lymph nodes, legs, and abdomen, as well as having a good look at their coat and skin to check for any signs of irritation or lumps and bumps.
This is also the time for you to raise any questions you have regarding any husbandry or health matters pertaining to you beloved fur baby. Being a smaller vet clinic, we will typically arrange for your pet sees the same vet each time you visit. This means we can really get to know your dog or cat, and more easily pick up any small issues that may arise over time. Providing that personalised level of veterinary care.
A dental check is another key component of an annual check-up. The Australian Veterinary Association have found that 80% of dogs and cats over the age of 3 have some level of dental disease. By thoroughly checking for any signs of dental issues or gum disease, your vet can determine if your pet's teeth require cleaning or any further treatment. If left untreated, dental disease will not only affect your pet's teeth – infections can lead to serious illness which can be life-threatening.
Preventative treatment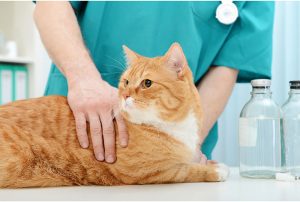 As your pet ages, it is inevitable that they will develop health issues during their lifetime. However, many of these issues can either be prevented – or lessened – with some preventative actions.
An overweight pet will typically have a lower life expectancy and is much more likely to be diagnosed with serious health complications such as diabetes and musculoskeletal conditions. At each check-up, your vet will weigh your pet, and keep a track of their weight from each visit. They will provide you with advice regarding diet and exercise to help your pet maintain a healthy weight.
Discuss your concerns
An annual health check is a great opportunity for you to discuss any health or behavioural queries you may have.
If your pet is displaying abnormal behaviours, this can sometimes be a sign that something is not quite right – either with in their home environment, or with their physical health. It's also important to mention any changes to their eating or toileting habits, as this can sometimes be an early indication of gastrointestinal issues or other serious diseases. Your vet will be able to undertake blood and urine tests at this time, which will help detect any potential illnesses.
Or perhaps you may have a question about your pet's diet or the impact of changes in your home environment. Our 30-minute consultations provide plenty of time to for us to listen to your concerns and questions.
Our small animal clinic
We will be opening our dedicated small animal clinic in late July and can't wait to start looking after your beloved pets. We will have three dedicated consult rooms and will provide a complete range of veterinary services for dogs and cats from annual health checks and vaccinations to dentistry and surgical services.
The new vet clinic will be conveniently based in the Springwood Place shopping precinct in Gawler East. Follow us on Facebookto keep in touch with all the latest news about our new practice.